HOW TO INSTALL IPTV
Mar 2, 2021
0
---
Setup instruction for Samsung & LG Smart TV. Most of the IPTV service uses a media controller app called 'DuplexPlay'. DuplexPlay is free to try for 7 days. After this period you are welcome to pay a small amount to support the app, maybe $0.99 for 6 months and $1.99 for 12 months.
Download DuplexPlay into your Smart TV:
Go to your TV apps store
Search for DuplexPlay
Install DuplexPlay and open DuplexPlay
Now you can see your Device ID and Device Key on your TV screen
STEP 1: Note your Device ID and Device Key
After installing the application, Open it and you will see the Device ID and Device key (You can find it by choosing the activation tab too).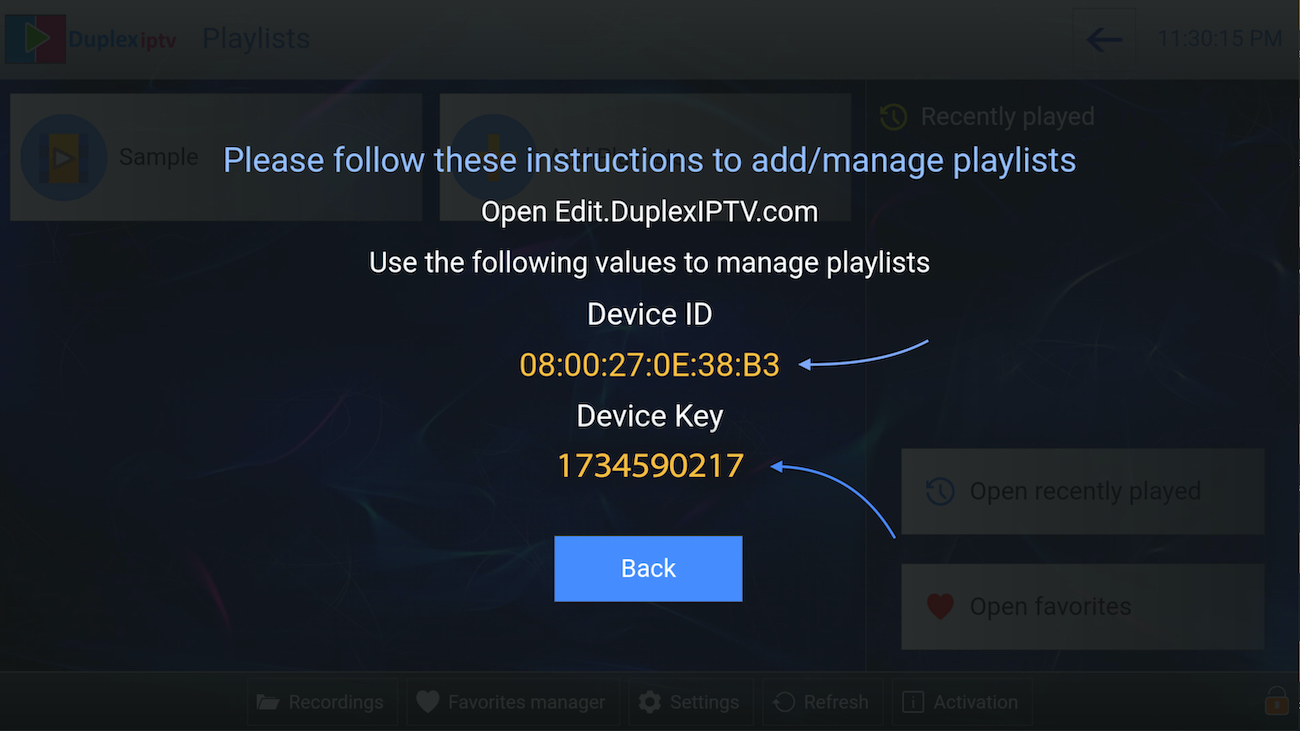 STEP 2: Login into the DuplexPlay management portal
Navigate to edit.duplexplay.com and Enter the Device ID and Device key you noted in STEP 1, Then click on Manage Device.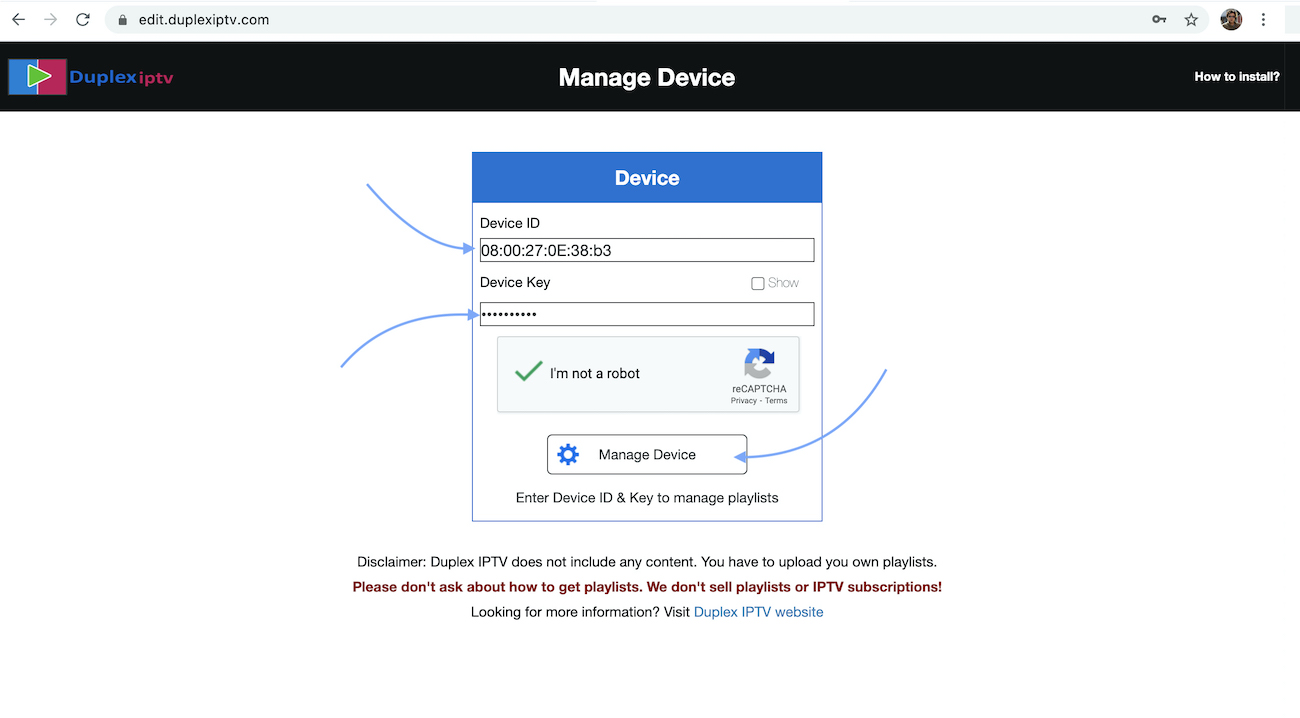 STEP 3: Add XC Playlist
You can add a playlist via both methods M3u Link and Xtream connection, We recommend connecting via XC (Xtream Codes API) playlist.
And submit your Xtream Codes API details which have delivered from your IPTV provider If you have not click here for an IPTV subscription now.
Playlist Name: You can set any name for your playlist.
Enter Username, Password, and Host (Server URL of Xtream Codes connection). Complete captcha and click on Save.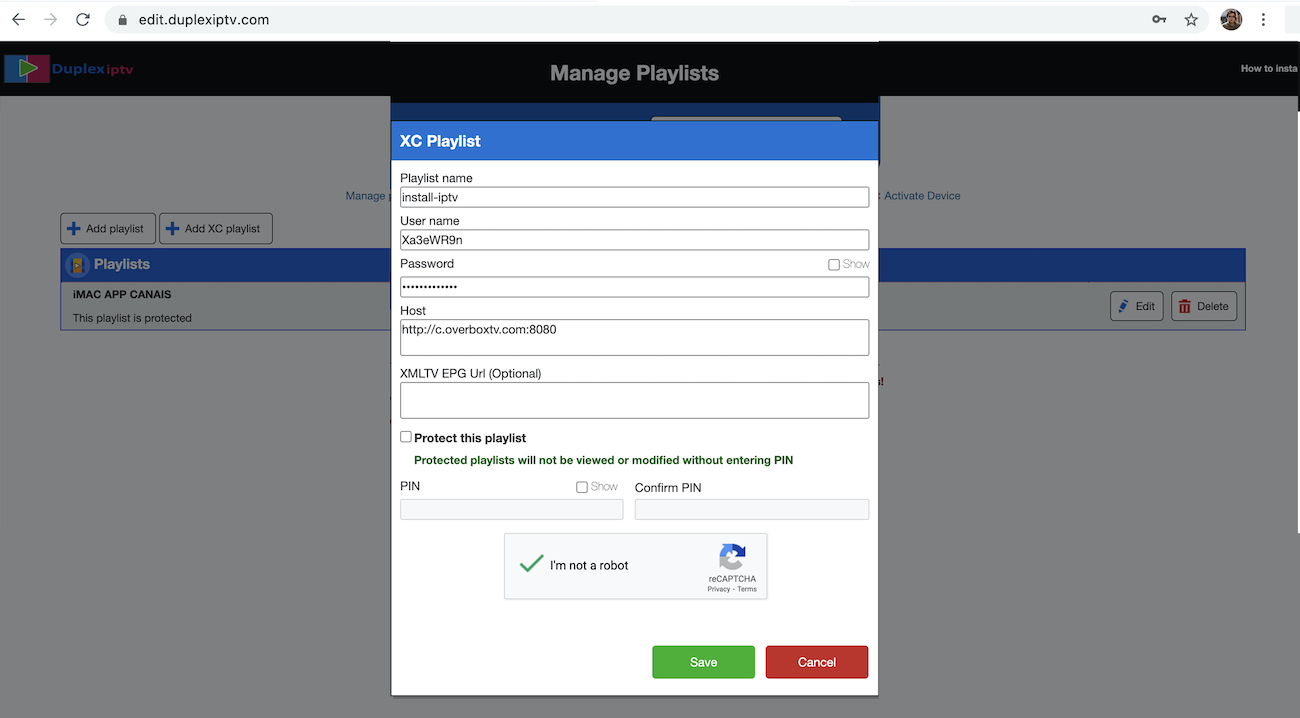 STEP 4: Refresh Playlists in the application
Then back to the DuplexPlay application and choose Refresh to reload Playlists, Then the playlist name must appear.